Wayfinder Beer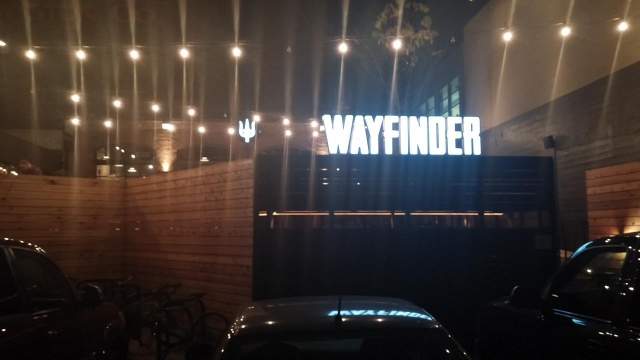 304 SE 2nd Ave.
Portland, OR
97214
(Southeast)

503-718-2337

info@wayfinder.beer

@WayfinderBeer
Open Sun - Wed: 11am - 10pm; Thurs - Sat: 11am - midnight
Keg Taps: 16

Beers: Mix of house brews and guests
Nearest bus line: 6
Nearest Streetcar line: Loop (A/B)
&nbsp
COVID-19 Update: limited opening days and hours, and outdoor operation only on deck and streetside "parklet." Reduced menu, but plenty of good beer.

The buzz building up in anticipation of Wayfinder's opening built up to a roar in Portland, right up to its opening day on October 1, 2016. The buzz hasn't subsided. The brewery is focused on lagers, with equipment available to do decoction mashing. The menu is all about good pub food. The expansive outdoor deck is a must on a fine day. Put this one on your short list of must-visit Portland brewpubs.

2017 Update: in June 2017, Wayfinder's house brewed beers made their debut. Brewer Kevin Davey is turning out the kinds of beers that will quickly develop an avid following.
Back to the pub search.
---
---
---
Tweets by WayfinderBeer